Dundee Volleyball Club is a member of both the Scottish Volleyball Association and Angus and Dundee District Volleyball Association.  Dundee is the only club within the area, currently having:
One men's National League team
One women's National League team
Mixed sex District League teams
Beach Volleyball teams
Practice
Practice sessions start on Tuesday 14 August 2018 and Thursday 16 August 2018 in Craigie High School, Garnet Terrace, Dundee DD4 7QD.  All are welcome.  Come along, meet new people and have a good time.
The twice weekly sessions are from 7.30 – 9.30 pm, be there sharpish!
Cost for non-members is £5 per session.   New members, with or without experience, are welcome.
See contact details for more information.
All members should have completed their summer training programmes and should attend both weekly sessions!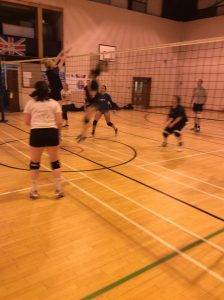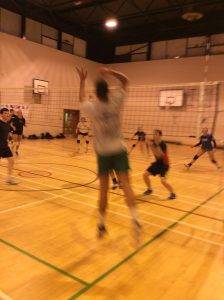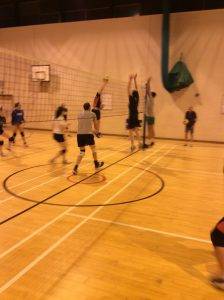 Email dundeevolleyballclub@gmail.com for more information.